Euro Imports of Memphis is the leading independent Mercedes-Benz Automobile service & repair facility in the Mid-South. Our ASE and Bosch Certified technicians are ready to perform any service or repair on all models of Mercedes-Benz, including AMG, cars & SUVs. We are equipped with the same factory equipment as the auto dealer and possess all the capabilities to perform any work that the dealer is able to perform on your gas, diesel, or electric powered luxury vehicle.  We can perform all scheduled service work on newer in-warranty vehicles. We also provide warranty* service on any Bosch system on your Mercedes Automobile. Whether you own or lease your car we're ready to provide the best service.
Whether you are looking for a routine oil change, scheduled maintenance, computer programming/updates, or  complete restoration, we have you covered.  Our facility is equipped with state-of-the-art Factory Diagnostic  machines and tools.  And our Factory trained, Bosch certified, ASE certified Technicians are trained regularly and equipped to perform any service, maintenance, or repairs on your Mercedes-Benz. Call 901-324-9500 or schedule your appointment online today!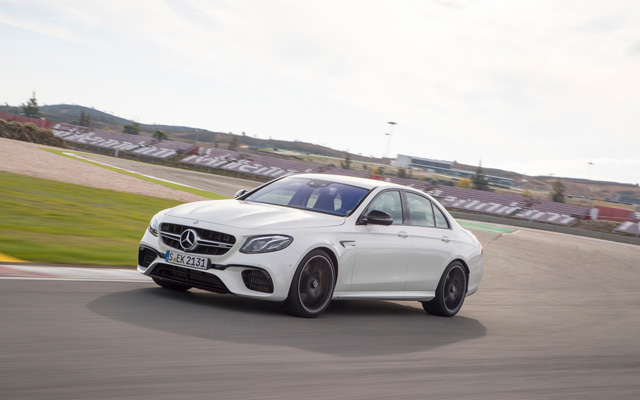 We service Mercedes automobiles from 2007 to present
Mercedes-Benz
General Maintenance
BlueTEC 

Diesel and Diesel Exhaust Fluid (DEF) 

AdBlue® & TD 

service
Oil change
Fluid change and service
Engine tune-up
Belt and hose inspection and replacement
and much more!!!
Repairs
Engine rebuild
Chassis repair
Suspension service
Drive train repair
Braking system service
Air conditioning repair
Electrical system
and many other repairs!!!
Vehicle Inspections, Tires, and Service
We can inspect the Mercedes or Smart car you're thinking about buying so you can buy with confidence!

Tire sales and installation (imports only)

Code keys
Program alarms
Software updates
Car wash and detailing (complimentary with select services and repair)
Manufacturer recommended scheduled (mileage dependent) services.
Complete engine and transmission services
Oil service, coolant, and brake fluid flush
Tire sales and installation
Battery and electrical system services
Brakes and suspension services
Program keys
Program alarms
Precision four wheel alignments
Clutch life scans and adjustment
Pre-Purchase Inspection – We can inspect the Land Rover you're thinking about buying, before purchase, so you can buy with confidence!
Software upgrades
Car wash and detailing (complimentary with select services and repair)
5 Benefits of Using an Independent Mercedes Benz Repair Facility
Many owners of luxury brands head straight to the dealership for repairs, but here are some compelling reasons to visit our Mercedes repair in Memphis.
1. High Quality Repairs
Having work done at a dealership can sometimes feel impersonal. We pride ourselves on the quality of our repairs, and will go the extra mile to make sure that you are satisfied with your Mercedes Benz repair experience.
2. Bosch-certified Mechanics
We employ experienced Bosch-certified Master Technicians to care for your vehicle. Bosch certification is the highest level of technical certification in the industry. That means you get the same level of expertise that you would at the dealership.
3. Lower Cost of Repairs
Dealers have no real reason to make their rates competitive. But as a savvy Mercedes owner, we know that you want to maintain your vehicle affordably. An independent Mercedes Benz repair shop gives you the same quality maintenance and repair services for less.
4. All Mercedes Models Repaired
Many dealers work only on more recent Mercedes models, putting pressure on you to buy a new vehicle if your older model has a problem. You can avoid the high pressure sales by bringing your older model to us.
Of course, we repair all the newer models as well. But since we're not a dealership, we are under no pressure to sell you a new Mercedes Benz. We're happy to work with the one you already know and love!
5. All Work Comes With a Warranty
Our master technicians stand behind our work, which is why all our parts and repair services come with a 12 month/12,000 mile warranty.
Contact us for the best Mercedes repair services Memphis car owners can find, for a lower price than the dealership!
The Euro Imports of Memphis Team
If you are looking for professional factory service and expertise, without the factory price, from people who really care about your European automobile, Euro Imports of Memphis is the place for you. Our expertise and customer service is what brings European import drivers to us from all over the Mid-South and beyond. We service European vehicles from 2007 to present and some 2005 automobiles. Our repair service and parts come with a 12 month/12,000 miles warranty*. If you're thinking about buying a vehicle don't forget our Pre-Purchase Inspections.  We also sell parts and sell & install tires to fulfill all your European automotive needs. Rest assured that your automobile is in good hands and our outstanding service staff is here to answer any questions and address all concerns. Call 901-324-9500 or schedule your appointment online today!
Schedule Your Service Online

Office Hours
Mon-Fri – 7:30am - 5pm
1st & 3rd Sat 9am - 1pm
901-324-9500
901-881-1570 FAX