Schedule Your Service Online
Euro Imports of Memphis Keeps You on the Road
Hiring for Technicians & Service Writers
MORE THAN 60 YEARS OF COMBINED EXPERIENCE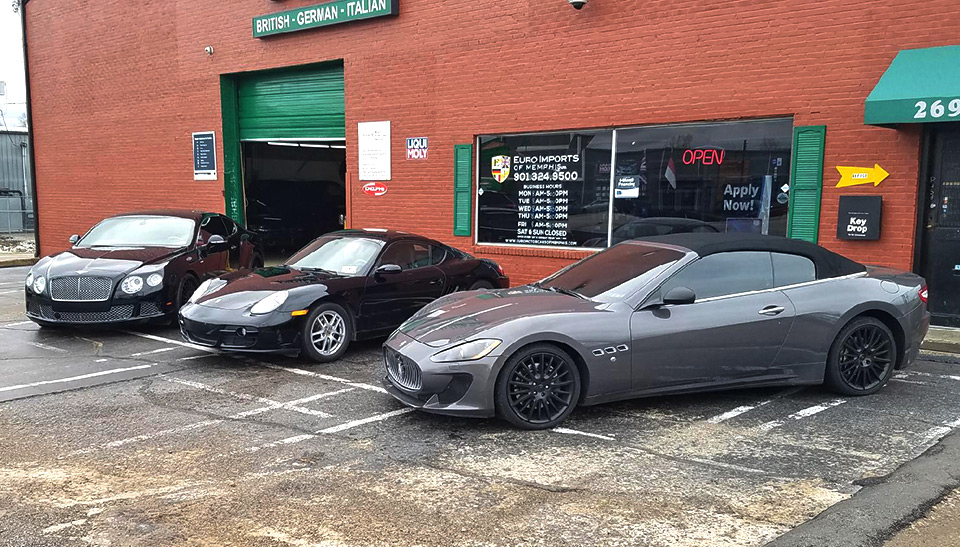 WE ARE A FULL SERVICE CENTER FOR ALL YOUR EUROPEAN VEHICLES
Euro Imports of Memphis has been in the auto repair business since 1999. We serve the Mid-South specializing in European supercars and luxury cars, including Land Rover, Jaguar, Bentley, Rolls Royce, Mercedes-Benz, Smart, BMW, MINI, Maserati, Ferrari, Lamborghini, Volkswagen /Audi, and Porsche. We also service all modern diesel automobiles.
Our factory trained technicians offer an uncompromising level of skill and competence. We continuously train to keep up with the latest advances in technology. Our attention to detail and expertise is what sets us apart. We use the latest diagnostic machines and have access to factory technical support. Regular maintenance is very important for the preservation of your luxury vehicles' top performance and condition.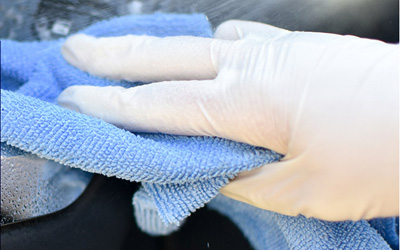 To keep your Land Rover, Jaguar or other European car clean and your family safe, our service technicians are sanitizing high touch areas including steering wheels, shifters and customer keys.
read more
Schedule Your Service Online
I first took my Range Rover to Euroimports last year to have my air compressor replaced. I was so satisfied with the work that I'm back again to get my Master Cylinder replaced. It has been a great experience working with Livingston and his team.
Tony H.
I have a 2006 Land Rover LR3 with a lot of miles on it. I've had it repaired here several times for different issues. I'm very happy with their work. Friendly, professional, and they do good work.
Jim S.
Great service. The ladies in the office are very friendly. Also the owner (Livingston) knows his stuff. Very knowledgeable and down to earth guy. I appreciate the quality service on my SL500.
C. Grove
Livingston and his crew are experts in the field of repairing European vehicles. Amazing troubleshooting abilities. Highly technical and proficient. They are extraordinarily professional and take great pride in their work. Jaguar, Land Rover, Bentley, Mercedes, Ferrari, you name it. They know it. Highly recommended!
Peyton R.
I have been a customer for several years and it is the professional service and quality that keep me coming back. I can always trust Livingston and his employees to take pride in their work and diagnosis what the problem is. I like the fact that you get a written estimate of what is wrong, I have even compared prices with other places and the prices are about the same or better. The work is prompt and I like the friendly environment. I will continue to have my cars serviced at Euro Imports.
Keasha S.
Great people. The technician who worked on my vehicle was professional and experienced. Kept giving me updates through out the process. Will definitely recommend this car shop to a friend
Eric S.
15,000 mile Service for my wife's 2011 Jaguar. I appreciate that they took the time to estimate the work and call me with the estimate before doing the work.
Rodney C.
My experience with Euro Imports has been excellent. They take very good car of my 2010 Jaquar XF everytime I need services. They are very professional and I love doing business with them. Thanks for all you do.
Tranisia W.
Professionalism, Punctuality, Value.
Martin O.

Office Hours
Mon-Fri – 7:30am - 5pm
1st & 3rd Sat 9am - 1pm
901-324-9500
901-881-1570 FAX